This company has no active jobs
About Us
Abay Bank S.C is one of the private commercial Banks established to provide effective and efficient full-fledged banking service, focused on development, business growth, and profitability to meet the expectation of all its stakeholders as well as the aspiration of its employees.
Ethiopia's mighty river, the Great Abay, is a dramatic spectacle and a sym­bol of natural strength and grandeur. It is not only a magnificent sight to vis­it, but also a river with immense po­tential for our country's development.
This tremendous natural strength simi­larly explains why we are named Abay. We are here to foster growth and de­velopment by promoting and financ­ing different sectors, thereby gener­ating employment opportunities and accelerating capital formation, by ensuring a safe, stable and sound financial system.
As a number of tourists coming to visit the river Abay find themselves surrounded by curious and polite children dressed in simple woolen garments, our dedicated employ­ees supported by the state-of-the art bank­ing technology welcome you and serve you with diligence and efficiency.
Abay River, Ethiopian's jewel, has the po­tential of being the major catalyst for growth and development. By the same token, Abay Bank aspires to be an en­gine of growth and development in the financial sector for the farmers, business men and other customers. We are here to lead the way to financial empowerment.
Vision
To become a premium Bank
Mission
We are committed to satisfy the expectation of stakeholders by providing full-fledged banking service through deploying the state-of-the-art technology and competent human resources.
Values
Customer satisfaction,
Integrity,
Teamwork,
Innovation and scaling up,
Employee satisfaction,
Social responsibility.
Motto
Abay: The Trustworthy Bank!
Abay Bank has about 4,000 shareholders all over the country, and the composition of the shareholders are the public mainly farmers, cooperatives, unions and businessmen. The subscribed and paid-up capital of the Bank reached Birr 1 Billion as of June 30, 2017.
To enhance its competitiveness and strength, the Bank is currently waiting for the approval of National Bank of Ethiopia to raise its capital over ETB 1 Billion.
Requirements to Buy Shares
It is based on the directive of the National Bank of Ethiopia.
About the Bank's Share Sales
The par value of one share is Birr 1,000.00;
Minimum investment is fifty shares or Birr 50,000.00.
Share Payment Method
The Bank follows full payment method for the subscription of shares. By this, the subscribers will make a full payment of the share along with the premium at once at the time of signing the application.
Services Charge or Premium
When you subscribe to Abay Bank's share, you will pay a premium of 10% of the purchased value of shares.
When was the Bank Established?
Abay Bank was officially established on July 14, 2010 and started operation on November 4, 2010.
Why is the Bank Named "Abay Bank?"
The Great Abay River is a dramatic spectacle and a symbol of natural strength and grandeur. It is not only a magnificent sight to visit, but also a river with immense potential for our country's development.This tremendous natural strength similarly explains why we are named Abay.
Where is the Location of Abay Bank's Head Office?
Jomo Kenyata Avenue, around Bambis, in front of NOC Gas Station, Zequala Complex
What Kinds of Services Does the Bank Offer?
Customer Account Services (Saving Deposit, Demand Deposit, Fixed Time Deposit, etc),
Loan Account Services,
International Banking services,
Foreign Exchange Services,
Local and international Money transfer services,
Children's Special Saving Account Services,
Youths' Special Saving Account Services,
Women's Special Saving Account Services,
Education Saving Account services
Gift card Saving Account Services
Club Saving Account Services
Charity Saving Account Services
Van Banking Service
Muday Saving Account Services
Senior Citizens Saving Account Services
NGO employees Credit Services
Interest Free Banking Services,
Abay Bedeje – Agent Banking Service,
Abay Card Banking Services,
Abay Mobile Banking Services,
Abay Online – Internet Banking Services
What Makes Abay Bank Unique from Other Banks?
Abay Bank serves till 9:00 PM Monday to Saturday;
Abay Bank provides fast and modern banking services;
Abay Bank provides consultancy and financial support for entrepreneurs;
Abay Bank provides professional advice for clients in order they become successful in their business;
Abay Bank works in partnership with clients on viability of projects.
Does Abay Bank Provide International Money Transfer Services?
Yes, you can use Abay Bank's swift code, ABAYETAA for international money transfer services. Moreover, Abay Bank is an agent for various international money transfer services such as Western union, MoneyGram, Xpress Money, Trans-Fast, Ria, Dahabshiil,World remit, Irmaan and U Remit.
How Many Shareholders Does the Bank Have?
The Bank has more than 4,158 shareholders.
Has the Bank Disbursed Dividend to its Shareholders?
Yes, starting from the 2012 fiscal year
How Much is the Bank Shares Par Value?
One share par value is Birr 1,000.00
How Many Shares Can Someone Purchase (Maximum and Minimum)?
Minimum investment is fifty shares or Birr 50,000.00,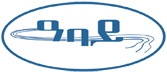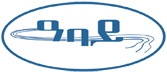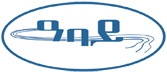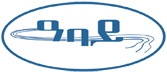 abay bank vacancy 2022 abay bank vacancy for fresh graduate 2022 abay bank interview question